New Cars Buford, GA From Premier Nissan Mall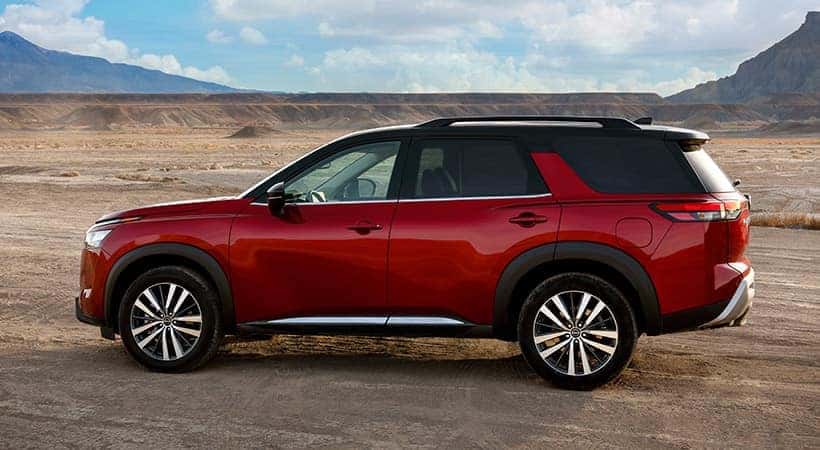 Premier Nissan Mall of Georgia in Buford, GA offers a diverse range of new cars to suit every lifestyle and preference. Our selection includes sedans, such as the Nissan Altima and Maxima, known for their stylish designs and exceptional performance. For those seeking versatility and space, our lineup of SUVs includes the Nissan Rogue, Murano, and Pathfinder, offering comfort, advanced safety features, and ample cargo capacity. If you're looking for an eco-friendly option, explore our selection of electric vehicles like the Nissan Leaf, providing efficient and sustainable transportation. For those with a taste for sporty performance, our lineup also includes the new Z car and a revamped GT-R, delivering exhilarating power and precise handling. No matter your needs or preferences, our knowledgeable team at Premier Nissan Mall of Georgia is ready to assist you in finding the perfect new car that fits your lifestyle and budget.
At Premier Nissan Mall of Georgia in Buford, GA, we take pride in offering new cars that embody the traditional reliability that Nissan is renowned for. Our vehicles undergo rigorous quality control measures to ensure they meet the highest standards of performance, durability, and safety. From the solid construction to the advanced engineering and cutting-edge technology, our new cars are designed to deliver a reliable and worry-free driving experience. When you choose a new car from Premier Nissan Mall of Georgia, you can trust that you're getting a vehicle that is built to last.
Choose new Nissan cars from Premier Nissan Mall of Georgia in Buford, GA for the perfect combination of reliability, performance, and cutting-edge technology. Experience excellence and drive with confidence in a new Nissan car.